✨ Wednesday Whisper 11/2/23
Nov 02, 2023
Cultivate Balance

Hello,
This month, let's pay attention to your balance!
The most important lesson in my life with Sarina came from the Dream Dancer.
How to master the balancing act of life became my practice and my mission.

The magic of this little elephant balancing on a tightrope through the night sky kept me going when I only wanted to lie down and give up.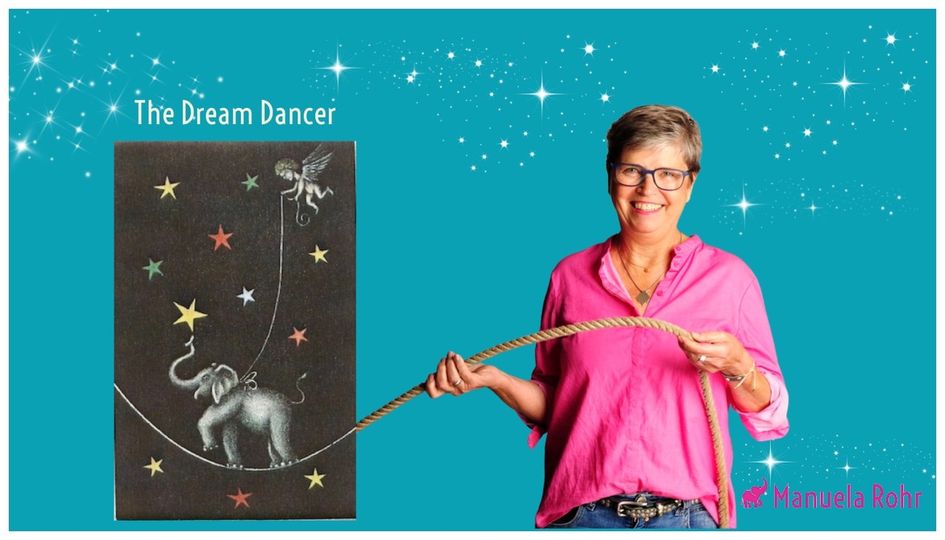 Yes, life is a balancing act, and all our obstacles call us to master it!
Play with your balance: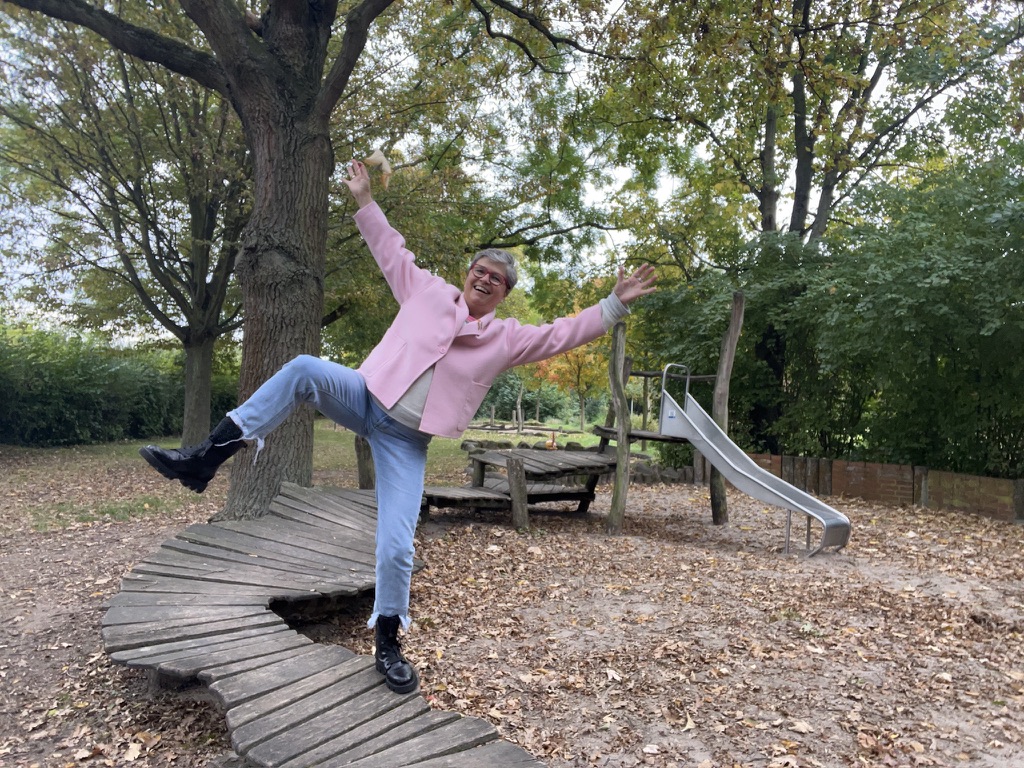 And cultivate balance this week by paying attention to how much you give or take.
Many people, particularly women, give and give and give and lose their balance. And, of course, if you only take and take and take, then the same thing happens.
Do this simple give-take test. It helps you to see if you are in balance:
Look back at the last few days. Did you give more or rather take more?
It's a simple question, and the answer to which is the key to genuine happiness.
What is your answer?
Be honest. To cultivate laser awareness about what is true for you will empower you. To find excuses won't. Having clarity will help you master your balancing act. Don't hide or ignore anything in your reality.

Change your behavior. Change is always possible! I'd love for you to stand in your light, not in the shadow of victim mode.
The law of nature
What you give and take should be in harmony, in balance. Because if it is not, your whole life will be out of balance.

Often, we misjudge ourselves because, on autopilot, we always do what we always do. So pay attention to your balance.
Tiny Island - Balance Give and Take: click the image to watch the video

Love yourself more, not less, when challenged!
Big Love…
Manuela
P.S. 🎁 Do you have a gift list for the Holidays? Add The Tiny Island Tour of Germany. Gift it to yourself or loved ones! I'm preparing a special offer for you, my readers. Stay tuned.
P.P.S. Join my private Facebook group, The Dream Dancer Women. https://www.facebook.com/groups/162619731008011.
Every Monday at 9 am P.T. / 11 am E.T. /16h German time, I offer a 30-minute session to help you set the tone for the week.
Stay connected with news and updates!
Join our mailing list to receive the latest news and updates from me.
Don't worry, your information will not be shared.
We hate SPAM. We will never sell your information, for any reason.