✨ Wednesday Whisper 12/28/22
Dec 30, 2022
Enjoy this week's Wednesday Whisper!
And just like that, you're reading the last Wednesday Whisper of the year 🎊
Here's to embracing our journey and a Happy New Year: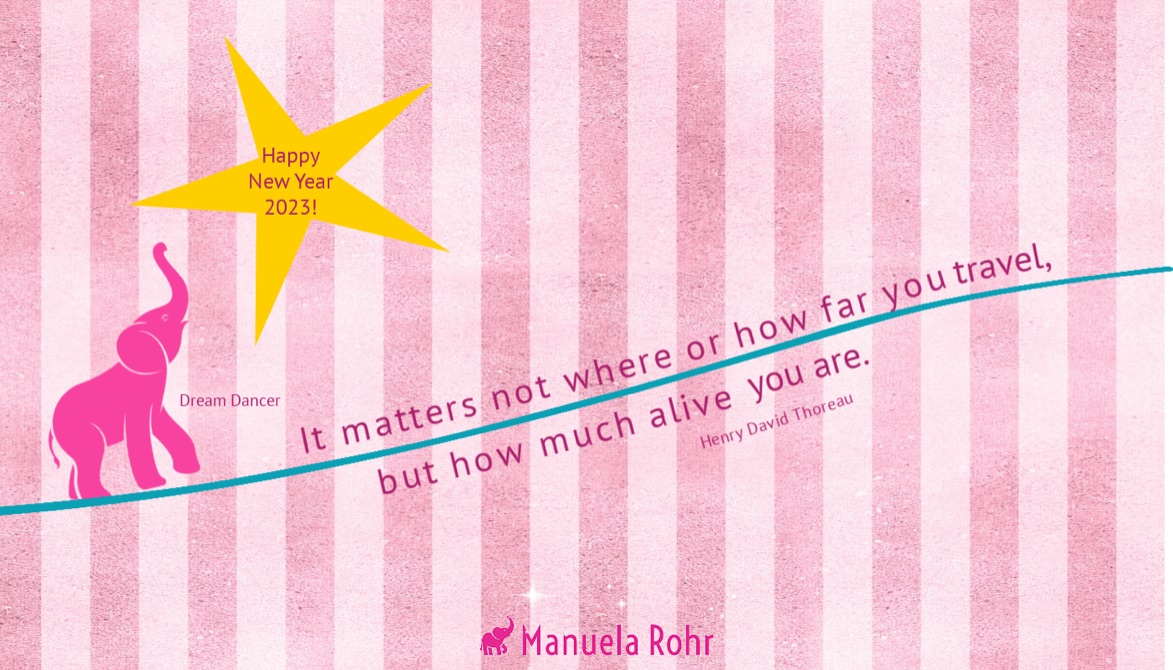 Reflecting on 2022, did you honor the magic each time you felt your breath? The magic that spells "I am alive"?

Or did you struggle, complain, and worry too much?

Ask yourself, do you think there is not enough to celebrate?
Feeling vibrantly alive is a commitment and means taking responsibility for how you want to feel. Not accepting the status quo or, in other words, not being stuck in victim mode where the feeling dominates that there isn't enough of … name your lack here. Or did you hide in your comfort zone because you're afraid of failing or falling?

Pay attention; this is a sign of resisting change and not accepting what is. Stretch a little every day… your body and attitude and risk something you are hesitant to do.

Be inspired by the ✨ 🐘 Dream Dancer's courage! If the little elephant can walk on the tightrope and trust, so can you!

Here are two 🌴 Tiny Islands practices for you.
Self-reflection
It's the most effective foundation I know to keep yourself alive and master the balancing act of your life. Self-reflection is a daily choice to enrich your life to gain clarity about what serves you, what you need, let go of, and what you want to cultivate.
Setting Intentions
I don't make New Year's resolutions, but I believe in the power of setting intentions.
For 25 years, I have set a daily intention in my morning practice. It's self-reflection in action. It keeps me grounded and focused and helps me commit to acting in a way that serves my vision of leading an unconditionally happy life.

When you create intentions, you focus on what you wish for yourself and others. It's an internal representation of what is most important to you; it's exciting, inspiring, needs courage and is filled with positive emotions. All this leads to the soul-full voice of H.D. Thoreau's wisdom in today's graphic… it matters how much alive you are…
It's important to note that intention setting is not based on
what you think you should wish for yourself or others but on what you truly want to cultivate.

Feel into the following inquiry and notice the difference when you say: "I think I should have more rest, or I intend to rest. Which one is more powerful?
Please let these practices help you to be vibrantly alive in 2023. I want to celebrate with you every step you take to shine your light!

If you want help, join the 🌴 Tiny Island Membership. Our theme in January is the Power of Intention. I have gathered the most powerful practices I know to inspire your life!
The year 2022 was filled with health challenges for Jochen and me. With Sarina far away, learning to live her life, we had a lot of letting go to do. My intention over the years has been to get up each time I fall and to listen to my soul's longing for peace and joy.
My heart is filled with being able to share this gem of the three of us with you today!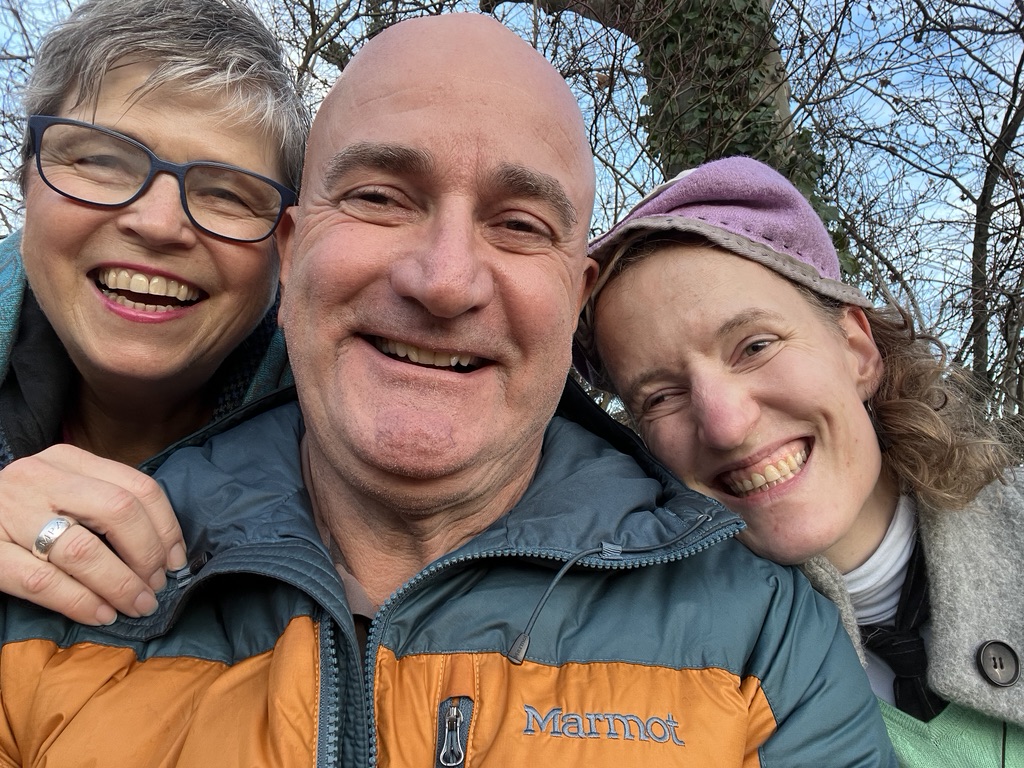 Stay connected with news and updates!
Join our mailing list to receive the latest news and updates from me.
Don't worry, your information will not be shared.
We hate SPAM. We will never sell your information, for any reason.