✨ Wednesday Whisper 3/29/23
Mar 29, 2023
Hello ….

Today's whisper offers another poem to live by! I read it first in 2007, attending a workshop at a magical place… Esalen Institute in Big Sur, CA. Some of my California readers might know it. The poem is calling us to take full responsibility for our life.
Today, I honor the poet Naomi Shihab-Nye and her poem Missing the Boat. Naomi was Poetry Foundation's Young People's Poet Laureate from 2019-2022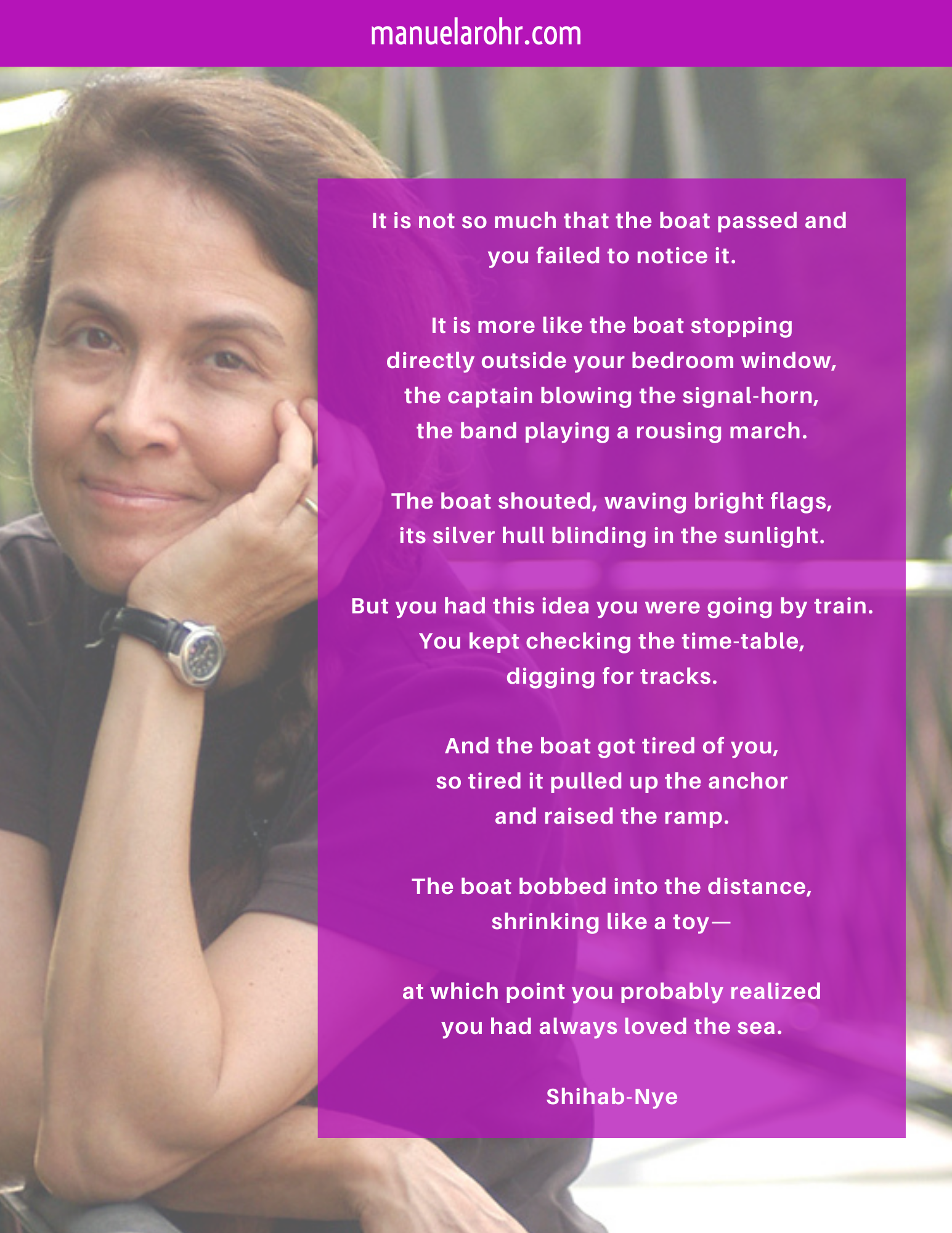 You might need to pause here and breathe, read it again, and hop on a
🌴 Tiny Island - What is really important to me in this life?
Head a page with the question,
"What is really important to me in this life?"
Take a breath and write down your tiny and big dreams.
Make a list, as long as you wish.
Find a quiet place, close your eyes, and put your hand over your heart.
Take several deep breaths.
What is it time for? Feel it in your heart.
Pick one item from your list you can do now.
Act on it.
Don't wait, and don't miss the boat!
Share with me what you picked!
See you next week!
Do something every day to
✨ Shine your Light ✨
Big Love,
Manuela 🌴✨🐘
Stay connected with news and updates!
Join our mailing list to receive the latest news and updates from me.
Don't worry, your information will not be shared.
We hate SPAM. We will never sell your information, for any reason.