✨ Wednesday Whisper 6/7/23
Jun 07, 2023
Nature is the best pharmacy - Sebastian Kneipp
Hello…
Do you have a soul place?
I have soul places everywhere I have lived.
For me, a soul place is a special spot. I go there with intention. To interrupt the autopilot, relax, breathe, let go, and connect with how I want to feel.
I love the gift I receive from my visits! - Unique feelings of belonging, empowerment, healing, and expansion.
Go out and visit yours today!
One of mine is the Kneipp* Spa in my hometown, Speyer.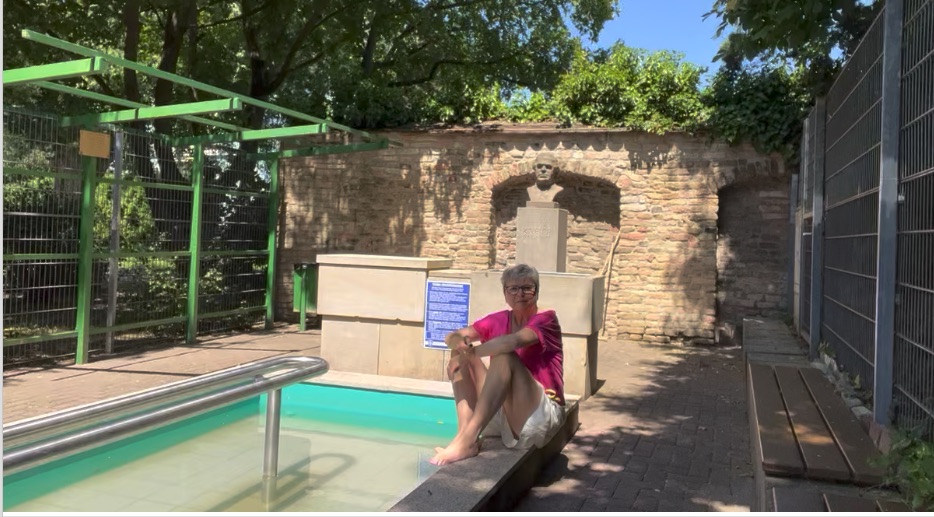 *Father Sebastian Kneipp, lived from 1821 to 1897 and was born in Germany. He is the forefather of naturopathic medicine.
Hi is often called "the first pop star of medicine." He pioneered hydrotherapy 130 years ago and cured himself of severe tuberculosis.
His water treatments are "The Miracle of Water," which creates a balance between body, mind, and soul. They promote blood circulation and concentration. And like an espresso, they raise your energy without any side effects other than joy.:-)
"I don't think I can cite any remedy that heals more surely than water."
Two of my favorite two treatments are:
The Kneipp Espresso, which I'll be sharing today, and The Stork Walk coming next week.
🌴 Tiny Islands Practice ✨ Kneipp Espresso
While you are there, make sure you subscribe to my channel. I'd be thrilled to have you join!
And here's a guide for you to cultivate this ritual at home:
🌴 Tiny Island - Kneipp* Espresso
A jewel of self-care when you feel low and tired.
Fill the sink with cold water.
Immerse your arms, first your right, then your left arm in the water, up to the middle of the upper arms.

Move your arms slightly to move the water around.
Breathe calmly and deeply – smile – that never hurts!

When it feels cold, take the arms out, gently shake the water off your arms, and swing back and forth to dry.
P.S. Do this only when your hands are warm. If they are cold, warm them up first.
It's the little Moments of Joy that change you!
Make yourself a priority!
Weave the Tiny Islands into your days!💗
Big Love,
Manuela 🌴✨🐘
Stay connected with news and updates!
Join our mailing list to receive the latest news and updates from me.
Don't worry, your information will not be shared.
We hate SPAM. We will never sell your information, for any reason.